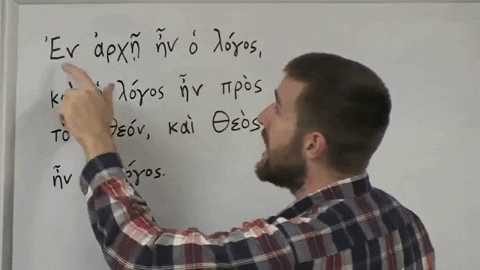 In the beginning you have to understand what kind of logy, or what kind of written speech this is.
The writers will understand what i'm going to write.  Mostly, the people who write lyrics will be able to understand.  I avoid to write : "the poets will understand", because poet is everyone and anyone who creates wonderful or awful creations.  "Poet" is equal to "Creator". However we have the tendency to call "Poet" only someone who places the words in such an order which makes you to have a desire to sing or dance, because there is some kind of rhythm in there, in his written speech.
Now, imagine you' re a poet who Knows what "Form" means, what "Mathematics" is, how "Scheme" works, how to adopt a "Manner", how to play with the double or triple meanings of the same word, and the story goes on.  And you' re so talented that you' re able to compose things, words and stuff.  Further more, you know how to encrypt or how to reveal, or how to present, or where to put the stress, or when to be accurate, or when  to be diplomatic , or how you want your message to be delivered.  And not only this, but your bio is, also, full of studies and your head full of knowledge, "old" or "contemporary" and "modern".  And not only this, but you, also, have experiences, different kind of "weird" experiences.  Then, my dear friend, you' re a God !… Nice to meet you !
PS: the gentleman in the picture is wonderful, but … he is not a poet. And he deals with only four lines of written speech.
To be continued, my dear friends, cause i'm tired.  I promise you, though, that my next post on the topic will be interesting.